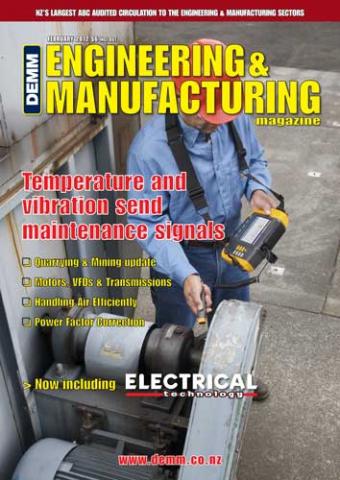 Demm Engineering & Manufacturing February 2012
Product Watch
A roundup of technologies and services designed to increase the productivity, efficiency and safety of the engineering and manufacturing sector.
Quarrying & Mining
Read about the benefits of peristaltic pump technology and its application in the mining industry.
Motors, VFDs & Transmissions
A quick roundup of new technologies, including a new range of variable speed drives for HVAC applications.
Calibration
Discover how you can make sure your thermal imaging camera operates reliably and accurately.
Air Handling
It is possible to handle air more efficiently. Read this feature to learn more about the savings potential in HVAC applications and ways to tap it.
Maintenance Matters
This feature includes the benefits of renting test and measurement equipment and how to diagnose your machine by monitoring temperature and vibration.
Electrical Technology
Kevin Kevany takes a closer look at power factor correction and what you get with (and without) it.
Coming Events